Two recent episodes cast more shadow on the legacy of Clemson's beloved football coach Dabo Swinney, who is the highest paid public employee in the nation, according to ESPN.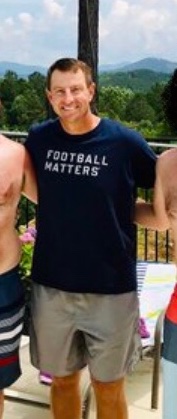 On June 6, 2020, while the nation boiled with protests over recent murders of black people by police and racists, was photographed wearing a 'Football Matters' shirt. The shirt seems to be making fun of the Black Lives Matter movement, and seems to miss the point that college football is built on the sweat, blood, and injuries of numerous black college students. The photo was posted on Twitter and was quickly removed.
It was also revealed recently that Clemson Assistant Football Coach Danny Pearman used the n-word during a practice in 2016. Pearman apologized after the incident was made public by former player Kanyon Tuttle on Twitter. Swinney has come under fire for not responding to the incident when it occurred.
Very recently, and surprisingly, the untouchable Swinney has responded to these incidents. As one might expect, the response was not an apology, and it was fairly tone-deaf. "It's has been hurtful to see the pain in my players, to hear it in their voices," Swinney said. "I know they're hurting and they have pain for what's going on in this country and in this world and it's also hurtful to see our program be attacked, but I know and what I've lived my life by is God never says 'oops.' He only says 'ops.' We have an opportunity to grow to learn to listen to get better and get stronger and that's what we'll do."