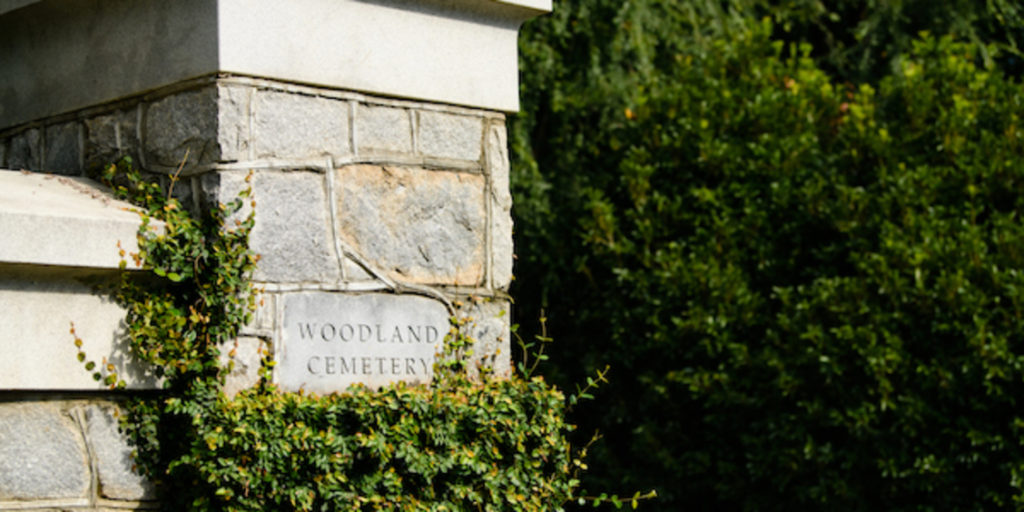 From President Jim Clements
Dear Faculty and Staff:
As you prepare for the start of the semester, I want to let you know about important work underway in Woodland Cemetery on campus to explore, preserve and protect Clemson's history and a journey we are embarking upon as an institution.
As many of you know, Woodland Cemetery – located just to the south of Memorial Stadium – has been a final resting place for Clemson employees.
The site also includes a plot for family members of John C. Calhoun, on whose land this University is built. And, importantly, a section of the cemetery property is known to be the burial site for enslaved African Americans who lived and worked on the Calhoun property in the 1800s.
Earlier this year as part of the Call My Name project led by Dr. Rhondda Thomas, two students participated in a tour of the fenced area of the cemetery previously identified as the "Site of Unknown Burials." The students expressed concern to faculty and staff about the condition of the area and asked how they could assist with its preservation and the memorialization of those buried there.
University Historian Dr. Paul Anderson and others began locating field stones in the area during the summer. As they did so, they found additional stones thought to be simple grave markers outside the fenced area and extending to a relatively large area in the south and west parts of the cemetery.
On July 29, a survey team brought in by the university to use ground-penetrating radar to better map the property located 215 possible unmarked graves believed to date back more than a century. About 25 are located in and around the fenced area. Many others are on the west slope below the Calhoun family plot atop the hill in an area of the cemetery where Clemson mapped new burial plots in the early 1990s.
The graves are thought to be those of enslaved people who worked from about 1830 to 1865 on Calhoun's Fort Hill Plantation and later as sharecroppers and Black laborers, including convicted individuals leased from the state to build Clemson Agricultural College from 1890 to 1915. All are believed to be African Americans.
Here are our immediate next steps:
Dr. Thomas has reached out to leadership in the local African American community to share news of this important discovery. We will be engaging with area families to better understand who might be buried in the Woodland Cemetery and to seek guidance on what steps the university should take moving forward to honor them.
We have hired a dedicated historian to assist Dr. Anderson, who is leading the research. All the work will be published to a website Clemson has started to document the university's role in Woodland Cemetery and give voice to the African Americans who are buried there. A press release on this project can be found here.
Continued investigation of the cemetery could identify additional burial sites in the coming weeks and months. Some areas of Woodland Cemetery remain to be investigated, and Clemson will soon begin work to create access to these areas for testing equipment.
We are in the process of developing plans regarding the assigned burial plots in proximity to the grave sites. And we will be reaching out to families assigned to those plots.
Here's what I want you to know:
Woodland Cemetery is sacred ground and we intend to always treat it as such. In order to minimize the impact on the grounds while we continue to research the site, Clemson has closed Woodland Cemetery to vehicle access, stepped up security of the site and limited public access to daylight hours.
This is an important discovery for our University and the entire Clemson area and, consistent with the University's broader effort to chronicle and share Clemson's full history, our Board of Trustees and myself are committed to compiling a complete and accurate accounting of the university's role in Woodland Cemetery. We also are committed to creating a preservation plan so that we protect, honor and respect all who are buried there.
Sincerely,
Jim Clements
President