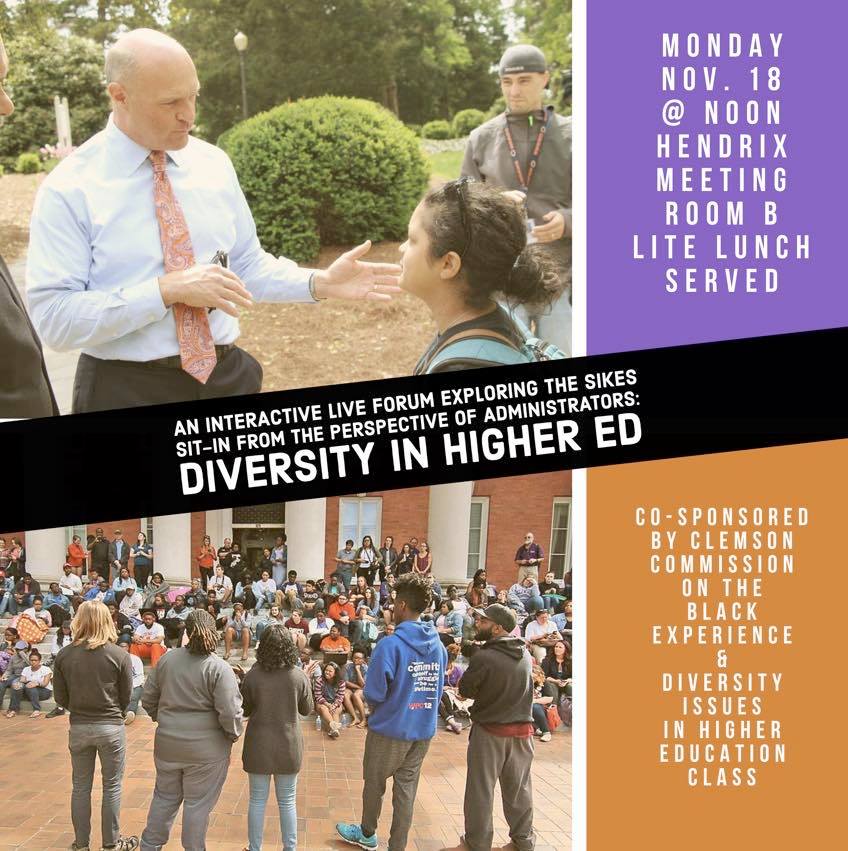 From the Clemson Calendar:
Diversity in Higher Education: The Sikes Sit-In and Administration
An interactive live forum exploring the Sikes Sit-In from the persepective of Administrators. Presented by: Commision on the Black Expereince and the EDL 9770: Diversity Issues in Higher Education course.
We should be clear: we do not know the agenda for this event. We hope that it accurately portrays the events around the Sikes Hall sit-in, the frustrating responses by administration (including the appropriation of the "See The Stripes" title, see also IHE) and describes concrete, meaningful actions being taken by Clemson administration.