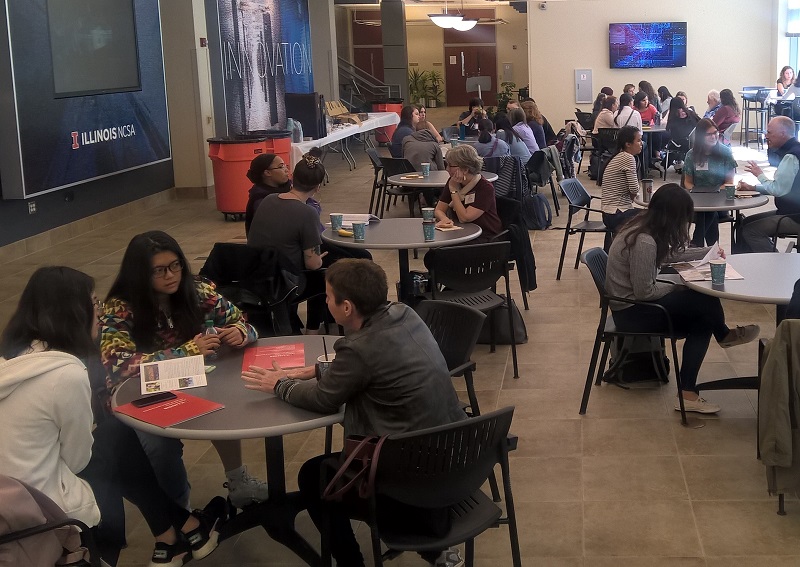 From the AMS: The AMS, through its Committee on the Profession, is pleased to recognize the Graduate Research Opportunities for Women (GROW) Program with the 2020 Mathematics Programs That Make a Difference Award. (Photo: GROW 2019 participants, courtesy of Zoi Rapti.)
GROW is an annual series of conferences that nurture, mentor, and expose undergraduate women to the opportunities that await a career in mathematics. Funded by the National Science Foundation and participating universities, the GROW Program is in its fifth year and has served hundreds of participants. Over this short span, GROW has built a community which, as much as the conference programming itself, has helped to make the mathematics profession a more appealing place for women to live and work. Through feedback, GROW steadily improves and creates best practices for future iterations as well as for replication.
Read more about GROW at the link.
Update (04 May 2020): See the AMS Notices citation here. See also the AMS Notices article here.