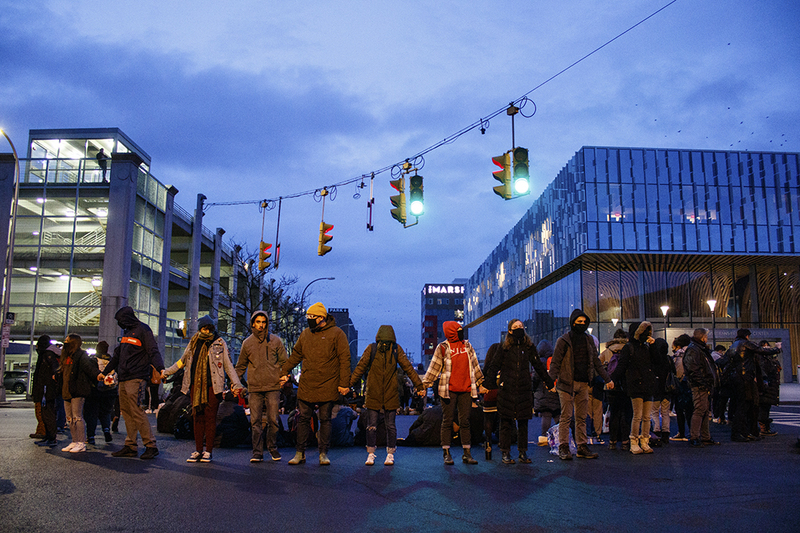 From the Daily Orange: #NotAgainSU will meet with Syracuse University officials Monday to negotiate on the movement's additional demands.
The movement, led by Black students, has occupied Crouse-Hinds Hall since Feb. 17 to continue its ongoing protest of hate incidents occurring at or near SU. Protesters blocked the intersection outside Crouse-Hinds for two hours Wednesday, calling for university officials to negotiate with them.
Additional stories:
See also our previous coverage here.