| | |
| --- | --- |
| | Clemson TA Web Tools: Bowline Knot Tutorial |
---



i
---
Physics TA Home
Every TA should know how to tie a bowline knot. Any time you need a loop in the end of a string, tie a bowline. Nearly any other knot will slip and leave the subsequent lab groups very upset.
The knot is a simple one -- just follow the steps below. The way I remember it is the way Quinn taught Brody in the movie Jaws:
The rabbit comes out of the hole,
Runs around the tree,
And runs back down into the hole.
To tighten the knot, grab both loose ends and pull hard.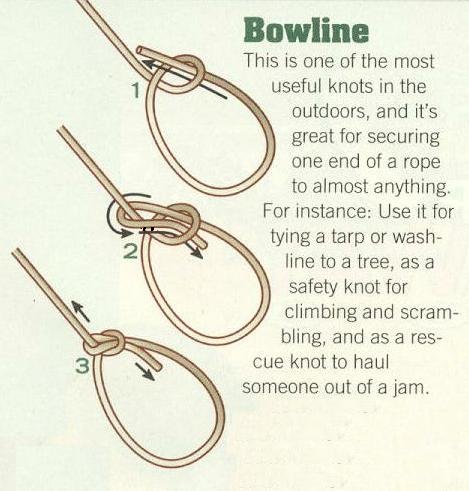 ---

If you have a question or comment, send an e-mail to Lab Coordinator: Jerry Hester

Physics TA Home
---